What We Do
Business Focus
- MSS Services, Inc. (MSS) specializes in construction management and related engineering advisory support services for facilities throughout the world. We deploy the talents of our staff either individually or in a team format at the client facility in support of a specific need or range of needs as they are defined by the client's Program of Requirements (POR).
Contracting Tools & Certifications
- SBA 8(a) certified small disadvantaged business with GSA Schedule Contract GS10F0204V.
Areas of Expertise
Project/Program Management
Engineering (Electrical, Mechanical, Structural, Civil, Fire
Protection)
QA/Safety
Cost Estimating
Facility Management
Construction Management
Planning/Scheduling (P3, P6, P7)
Commissioning
Document Control/Admin Support
Information Technology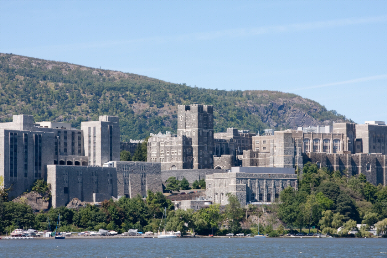 Management
- We are a company owned and operated by engineers and construction management professionals who are veterans of the US Navy and have worked in the Federal Government arena for more than 30 years. We have a great understanding of the market and its needs. We are also a stream-lined company with lower overhead than our larger competitors, enabling us to offer our services at a very competitive rate. Clients have access to ownership at anytime (day or night) should any concerns or needs arise.
Responsiveness
- The ability to respond rapidly is the trademark of the MSS team when it comes to both long and short term client requirements. Historically, we provide the resumes of qualified candidates in 4-8 hours after requested to do so by our client(s).
Experience
- MSS Services has years of experience providing CM/Engineering professionals both internationally and domestically. Some of these include:
US Army Corps of Engineers- New Ft. Belvoir Hospital, Aberdeen C4ISR, Alexandria WHS, Ft. Meade DISA and East Campus, Aberdeen USAMRICD
US Army- United States Military Academy at West Point, NY Cadet barracks renovations
Dept. of State, Office of Real Property Management- Washington, DC; International Narcotics and Law Enforcement Affairs; and OBO- Foreign Embassies
Department of Energy- CM/Admin support in Washington, DC / Germantown, MD
General Services Administration- PM/CM/Admin support for NCR, Region 2, Region 3, Region 5
US Coast Guard- PM/CM/Architecture/Admin support in Baltimore, MD/Cleveland, OH/Petaluma, CA/Miami, FL/Cape May, NJ
Department of Veterans Affairs- PM/CM support in Martinsburg, WV/ Albany, NY/ Lebanon, PA/ Philadelphia,
PA/ Detroit, MI/ Charleston, SC/ Washington, DC/ Erie, PA/ Wilmington, DE
National Institutes of Health- Bethesda, MD

Exelon- PM/Engineering support at Peach Bottom, Three Mile Island, and Limerick Generating Stations

Staff Recruiting
- MSS currently maintains a database of over 100 highly qualified CM/Engr. professionals. Maintaining a pool of qualified and vetted professionals with the communication and technical skills necessary to support international requirements is a continuous effort requiring active involvement of our management team. Company principals actively participate in the identification and vetting of all employee prospects. We evaluate candidates not only against client technical and professional requirements, but as a means to determine personal reliability, trustworthiness and cooperative characteristics that contribute to exceptional performance from individuals.We have a proven and unique ability to facilitate the delivery of highly skilled professionals to any location throughout the world. Our field team is backed by home office professionals that coordinate all logistics to ensure smooth program operations.

"I don't know how a small disadvantaged firm such as MSS has managed to consistently bring such high caliber and reliable construction managers to our project, but I want to thank you and continue to encourage you in your methodology to achieve such high standards. MSS' ability to deliver in comparison with many of the larger firms that I had been dealing with convinced me that should I have the need for a CM firm to support another project such as this new hospital in the future, I would not hesitate to engage MSS as the prime contractor."
Robert Klipfel, USACE Chief Field Operations, New Hospital Ft. Belvoir (Project Cost $850 million).