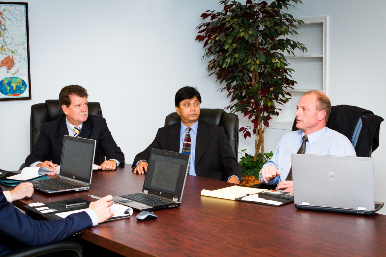 "MSS Services, Inc. is a SBA Certified 8(a) Small Disadvantaged Business consisting of highly skilled professionals who specialize in the management, administration, engineering, construction management, operation and maintenance of client facilities. We deploy the talents of our staff either individually or in a team format at the client facility in support of a specific need or range of needs as they are defined by the client's scope of work.
Some examples include deployment of supplemental professional talent (i.e. Project Managers, Construction Managers, Engineers, Architects, Biomedical Engineers and Technicians, Project Controls Specialists, Contracts Specialist) to provide day-to-day care and oversight of building systems and to achieve the specified scope of work activities.
When you have a staffing need, MSS will respond quickly and professionally. We have an extensive team of highly qualified support staff available to assist with your program requirements."
Our clients say:
"I don't know how a small disadvantaged firm such as MSS has managed to consistently bring such high caliber and reliable construction managers to our project, but I want to thank you and continue to encourage you in your methodology to achieve such high standards. MSS' ability to deliver in comparison with many of the larger firms that I had been dealing with convinced me that should I have the need for a CM firm to support another project such as this new hospital in the future, I would not hesitate to engage MSS as the prime contractor." 
Robert Klipfel, USACE Chief Field Operations, New Hospital Ft. Belvoir (Project Cost $850 million).
Click me!